We welcome pets at Camelot Apartments. At Camelot Apartments, we are "pet-friendly" and want to meet these important members of your family. Please bring your pet to the office for an "interview". We like to meet and get to know all our residents, even our four-footed ones!!
OUR PET POLICY
Pets may be dogs or cats but cannot be more than a total weight of 25 pounds
We do not accept Pit Bull, German Shepherd, Rottweiler, Wolf Hybrid, or any mix of these breeds. Property staff reserve the exclusive right to make the final determination as to dog breed.
Pets allowed without deposits: small birds, turtles, hamsters, guinea pigs, fish aquariums that are five (5) gallons or less. Note that deposits are required on large birds, including but not limited to: Parrots, Cockatiels, Sun Conures, or other birds often let out of cages.
The following pets are not authorized at Camelot Apartments: snakes, lizards, sugar gliders, flying squirrels, chinchillas, ferrets, reptiles, amphibians, rodents, or venomous animals of any kinds.
The following are the owner's requirements: No pets allowed on new carpet or carpet less than two (2) years old, pets must be inoculated, proof of age, all deposits and fees must be paid on or before the date the resident takes possession of the apartment, and a separate addendum is to be completed and signed, and is considered as part of the Lease Agreement.
PET FEES
There is a non-refundable pet fee of $300 for 1 pet and $500 for 2 pets due at move-in.
There is a monthly pet fee of $25 per dog and/or cat. No more than two (2) pets with a combined weight of 50 pounds are allowed per apartment.
Pet Fee is non-refundable and does not transfer from apartment to apartment.
Unauthorized pets found in your apartment home will be subject to a $200 monthly fee up until the date the lessee registers the pets and pays the required pet fee/deposit.
Camelot Apartments complies with all fair housing requirements. Valid Service and/or Support Animals are not considered pets and are not subject to this policy. We reserve the right to deny any pet application based on the breed, size, and/or behavior of the animal.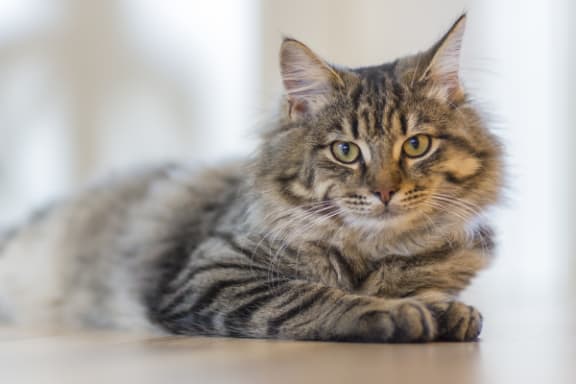 Testimonials
Good place to live, friendly neighbors and for the most part, pretty quiet. Grounds are well maintained also. Safe neighborhood.

- Anonymous
So far I have been very pleased with Camelot Apartments. Couldn

- Anonymous
I feel safe and comfortable. Maintenance issues are taken care of right away. Except for tenants who don

- Anonymous